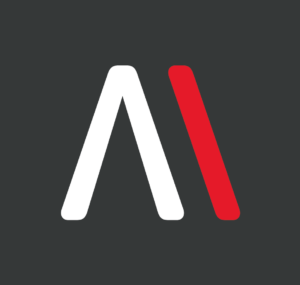 In short Aurora \ Tech Support will be closing the Retail floor at 22 Market Place and switching to a Support only model.
We have decided to end retail activities at 22 Market Place, Wetherby and will be moving.
---
We are constantly evaluating our efforts and where the business could be streamlined to produce better results for our customers.
We grow and develop Aurora Computers through the eyes and ears of our customers and with this in mind we have taken the decision to move to a largely support only model and close the Retail space at 22 Market Place, Wetherby we opened 11 years ago.
In July 2005 when we opened we enjoyed good sales and a bustling stream of prospects and clients visiting us to discuss IT related needs, this continued up until 2008 and as you'll know the economy got interesting. We closed our newly opened York Office and decided to focus on Wetherby as the established branch.
Over those years the trading environment has been tough to say the least, but we've survived and we are still here today and proud of that. We've had constant meetings and strategy discussion regarding Retail activities and over the years discussed moving away from High Street Retail every month in those meetings for 5 years.
Our Retail has always been second to the IT Support services we offer and now it makes no sense to carry on with Retail activities as outlined below.
Footfall in Wetherby is down 7% year on year from 2010 and is projected to be down another 12% in 18 months, business rates increased 22% this year (and were expensive to begin with), our landlord wrote to us recently about their desire to increase rent 14% this year.
We are also avid followers of financial markets and it's clear we are about to enter another Recession (This week Property Funds froze £12 Billion of investors money).
As a service based business that has increased 7.5% year on year on average since 2010 it makes little sense to focus our efforts on a declining service such as High Street retail when we can reduce our overheads and focus on profitable areas of our business. And we still have all the same suppliers and access to the same goods without the overheads of an Expensive Retail presence giving you better prices.
We will be really really sad to lose the customer facing aspect of what we do, for all it's challenges it's been amazing to get to know a huge proportion of Wetherby, we have great customers and friends locally that pop in from time to time, and while you're all welcome to pop in to our new offices (we're going to do something special) we are looking to get it right and that might take a little bit of time, we have a booking option on our website for the time being https://www.auroracomputers.co.uk/repairs/.
I don't know who will take over our lease, hopefully it can be someone that adds the value we feel we have offered over the years.
After 11 years we are so pleased to have served Wetherby's Retail Sector and even happier to be able to say we have formed amazing relationships with so many local Wetherby people.
And thank you for your support.