Managed IT Support
A proactive approach to your IT increases user productivity, decreases risk and keeps costs under control.
Monitoring your IT network allows you to control almost every aspect of your business allowing you to have positive impacts on productivity, efficency, delivery, growth and profits.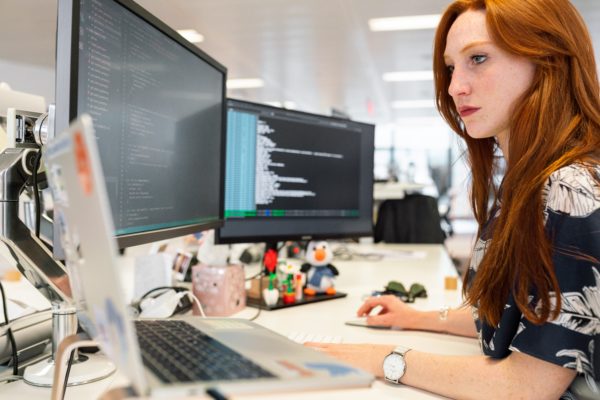 How your business benefits from managed IT support
Being proactive and monitoring your systems to deliver a higher level of performance, functionality and stability is cost-effective for your business.
Your biggest business expense is human resources. If you can better utilise your team through a technology solution then your business will benefit from higher productivity which will produce better results for you and your clients.
These tangible benefits to your business is why managed services are so critical.
Proactive Support
Reacting to IT issues as they arise increases down time, lowers team morale and increases costs for your business.
But by proactively monitoring your IT systems you make everything move smoother in your business, increase productivity, efficiency and profits.
Help Desk
Having a contact for you and your team to call with issues will allow you and your team to produce amazing results in your business.
We're a help desk that helps, not one that just "raises a ticket".
Make your business faster
Proactively monitoring your business IT allows you and your team to work faster, smarter and more efficiently.
As well as decreasing downtime as many issues can be rectified before you even know about them or need to report.
All Critical Services are included in our IT support contracts
Cloud Backup
Robust data backup solution
Security
Robust cyber security

Anti malware Software

Anti virus protection

Firewall protection
Spam Protect
Email Anti Spam and Anti Malware Solution
Monitoring
Realtime alerts & performance of company devices

Reduce downtime

Reduce problems
Onsite Support
Onsite support at your offices

Face to face support and understanding of your needs.

Network performance adjustments
Remote Support
Remote support via the internet

Fast response to most issues
Our delighted customers
Darren and the team at Aurora are both knowledgeable, professional and put the needs of me and my business first.

Regardless of the issue, they have been quick to respond and just as quick to resolve.

Highly recommended.
Fantastic Personal Service! Darren Dealt with my IT Issues with urgency and efficiency. Highly Recommended!
A breath of fresh air when it comes to IT support. Recently turned to Aurora moving from our previous provider. Completely understood what we required and it wasn't like talking to a know it all brick wall. Made everything simple to understand, slick and more importantly easy to use! Thanks Darren and team.
We would highly recommend Aurora Tech Support to anyone who is looking for good IT support whatever the problem. Darren has assisted us with all our IT issues and always been on call first hand when required. We look forward to working with you in the future.
Great service: really helpful and quick to resolve my difficulty. I'd definitely recommend Aurora. Thank you
Frequently Asked Questions around Business IT support services
Simplify your IT worries
Book a free IT audit with a member of our team and see how we can help you, save time, reduce cost and risk.